Food Menu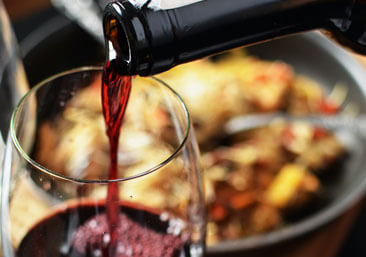 Wine Menu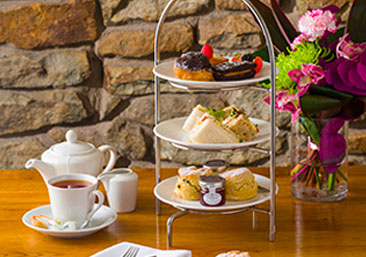 Afternoon Tea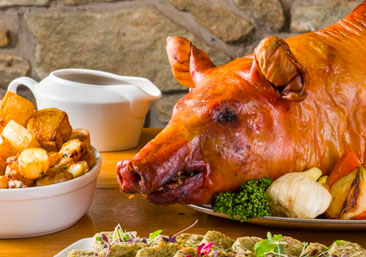 Sucking Pig
The Fisherman's Retreat prides itself on sourcing and supporting local producers where possible; our aim is to provide an exceptional standard of food freshly prepared by our team of chefs.
Our menu features home-reared and home-produced traditional and modern British dishes, with an occasional International influence – prepared with the freshest ingredients, locally sourced where possible. You can choose from the main menu or our daily specials.
The majority of meat on the menu is handpicked on the hoof from local farms known to us. This gives us the unique advantage of knowing where each animal has come from.
We receive the carcasses as wholes or halves from the slaughterhouse. This enables us to have our own butcher on site, who can then cut steaks and joints to our specification. We also hang the choice cuts of beef for at least six weeks to ensure quality steaks and an optimum product.
All meals are homemade and are freshly prepared to order, therefore during busy periods there will be a wait for your meal.
To avoid disappointment, reservations are essential.
Host An Event Or Book a Table
whether you're looking for a great place to have a nice dinner or you want to celebrate an event, we are the perfect place